AHMIC AIR - Guided Fly-In Day Fishing Trip With Shore Lunch (9 hours) - Sold By Seat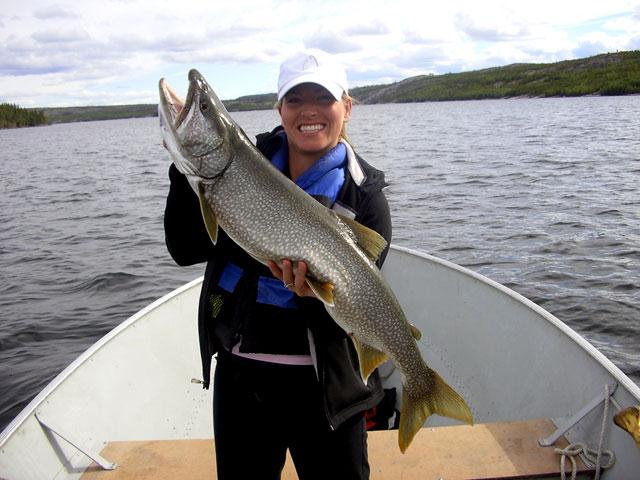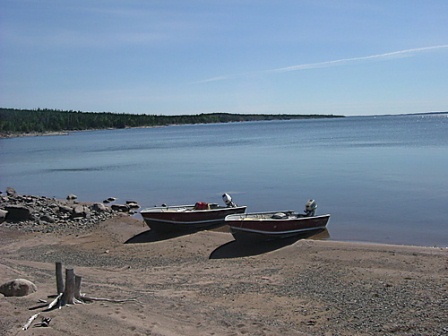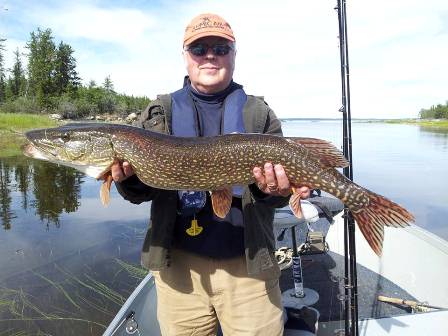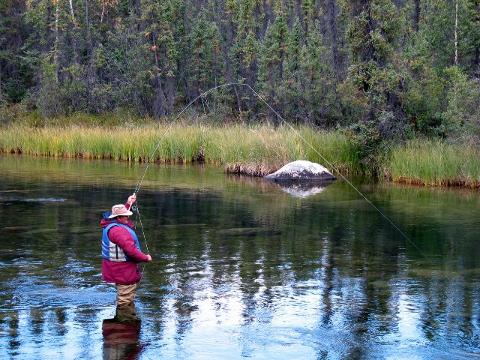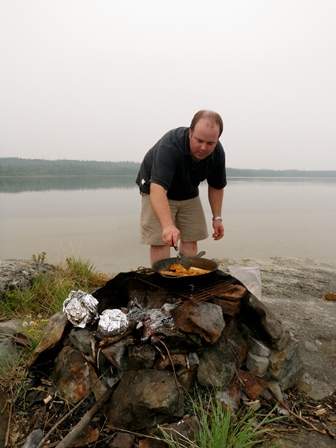 Duration: 1 Hours (approx.)
Location: Yellowknife, NT
Product code: 2023_GuidedDayFish
Treat yourself and up to 3 of your friends and family to a special day of Guided fly-in fishing on a remote lake only accessible by floatplane.
Our goal is to provide you with the unique experience of a fly-in day fishing trip where all of the logistics have been well thought through and taken care of for you. You do not need to be a pro fisherman to enjoy and take full advantage of spending a beautiful day in the remote wilderness. Although you may choose to bring your own gear, each trip has been equipped and setup in such a way that you only need to bring your personal items, snacks, appropriate clothing for the day, and a fishing licence.
Your floatplane charter will depart at (8:00am) in the morning from Yellowknife's back bay and fly you approximately 51 kms (33 statute miles) north to the Gin Family's, Yellow Dog Lodge located in the solitude of the Northern Canadian wilderness of the Northwest Territories at Davis Channel between Duncan and Graham Lakes. The flight takes 18-20 minutes. We are proud to be Yellow Dog Lodge's premier aviation partner providing transportation between Yellowknife and the Lodge onboard our floatplane fleet consisting of two DHC-2 Beavers and one Cessna 185.
We strongly believe that your flights with Ahmic Air should be enjoyable and a distinct part of your Northern Canadian vacation; we aim to provide more than just a "seat" and to make your experience on our aircraft fun, memorable and safe. Our pilots have a strong bond with their aircraft and are more than happy to answer any of your questions throughout your flights.
On your arrival to Yellow Dog Lodge you will be met by your guides who are known for providing a down-home level of hospitality while providing a safe and comfortable experience on the water. You will find your guides to be very personable, knowledgeable about the equipment, waterways, and the behaviour and habits of the local fishery; all of these characteristics will provide beginners through to experienced anglers with an enhanced day on the water. Yellow Dog Lodge has been endorsed as a Canadian Signature Experience by Destination Canada and is known for being the best little lodge north of 60.
After spending the morning fishing, it's time to enjoy a key essential part of any northern fishing trip, the "Shore Lunch"! Sit back and enjoy this time with friends and family on the shoreline of a pristine lake while your guides entertain you and prepare a meal of freshly caught fish straight from the lake cooked over an open fire with all of the camp fix'ns. You will be hard spent trying to duplicate the flavours of fresh fish cooked and served in the wild even if you do talk your guides into sharing their secret dredger recipes.
After lunch there will be the opportunity for some more fishing or if you would like you can head back to Davis Inlet early to enjoy some of the comforts of the lodge. The lodge is licensed and the lounge has a full bar service where soda pop, bottled water, beer, wine, spirits, and munchies are all available for purchase.
Your plane will leave Yellowknife at 4:00pm to pick you up, providing time to load and taxi the aircraft at Yellow Dog Lodge you should expect to be returned to Yellowknife at about 5:00pm; in time to get back to your home, to your hotel or campsite, freshen up after a long day and get yourself ready to enjoy your evening plans. Expect to return well fed, rested and tired at the same time after a full day of adventure and fresh air.
HOW TO BOOK ONLINE:
Our Booking software treats your booking as a "return" flight booking which means that you must select your departure and return dates even though they are on the same day and that you must also book the time of your departure flight and return flight in the appropriate fields when prompted to do so.
Start your online booking under the "Start Booking Now" tab by first entering the number of people in your party, then make sure that the "return" option has been selected, before entering dates for your departure and return flights dates. Once this information has been entered you will receive a different prompt and screen to select the time of your departure flight, and a second screen, to select your return flight time. From this point it should be pretty straight forward to complete billing, contact and payment information.
If you have any difficulties with the booking please contact us by email or telephone and we will assist you with the booking.
COVID-19 CONSIDERATIONS
As of October 1, 2022 Customers on board Canadian flights are no longer required to undergo health checks for air travel or wear masks on board Canadian flights. Masking may be completed at the discretion of the individual passenger. The passenger cabin of the Beaver contains the pilot and up to 5 passengers in total; the cabin of the Cessna 185 contains the pilot and up to 3 passengers.
TOUR DURATION:
Tour begins and ends at the Ahmic Air Floatplane base. Departure time 8:00am and Return to Yellowknife at 5:00pm. The flight time to and from the lodge is approximately 20 minutes in each direction.
TOUR CAPACITY:
1-4 People [Maximum 4 passengers and total combined payload weight (people, luggage, gear) of 544kg (1200 lbs)]
WHAT YOU SHOULD BRING:
Fishing Licence - Save time on the morning of your fly-in and pre-purchase your fishing licences online through the Government of the Northwest Territories Website – https://licences.enr.gov.nt.ca/ If you are unable to obtain a licence prior to your trip licences are available for purchase at the lodge.
Personal Tackle if you wish - You may bring what ever you wish in the way of favourite gear and tackle but please be advised that in the Northwest Territories we only use barbless hooks so you will need to flatten or file off the barbs of any tackle you wish to use. There is some tackle available for purchase at the lodge. For those without any gear as part of your fly-in there is a full selection of rods and tackle ready for your use at the lodge.
Sun Tan Lotion,

Insect Repellent,

Personal Medications – Due to the remote nature of your location please pack a 24 hour supply

Rain Gear,

Waterproof foot wear.

Warm Clothing (Dress in Layers) - jacket, gloves, hat

Camera,

Water bottles,

Light Snacks to keep you going between meals – Shore Lunch is included.
TOUR RATE:
This tour is sold by the seat. The cost per seat is $900.00 inclusive of all fees and charges including the 5 % GST (VAT). All ages are charged the same fee. Gratuities for guides is at your discretion gratuities should reward your guide for good service if you are happy with their service you can follow the same standard you would in many other tipping situations 10% would be the normal.
TOUR EXTRAS:
Check out our supply of t-shirts, sweat shirts and hats for sale.
DEPARTURE LOCATION:
We operate from Yellowknife's Back Bay our street address is 3514 Wiley Road. The entrance to our Floatbase and parking area is just past the Wild Cat Café on your right hand side. If you end up driving past Bullocks Bistro on your left and Weaver & Devore Trading on the right, you have gone too far and will have to go around the block (Pilot's Monument) again at the stop sign if travelling by car or double back on the sidewalk if you're walking.
CHECK-IN TIME:
If you have already booked and paid-online arriving ten (10) minutes before your scheduled departure is ample time.
ONLINE BOOKING AND PAYMENTS:
When booking online, payments to Ahmic Air may be made through Visa, MasterCard or the Paypal gateway. Our online booking policy for tour products based from Yellowknife, NT is to collect the entire charter fee at the time of booking. All fees are in Canadian dollars and all advertised prices are inclusive of all service charges, fees, and the 5% Goods and Services Tax (GST).
Please call us if you would like to look into either an alternate booking time other than the ones showing in our online inventory, arrange an alternate pick up location, arrange alternate payment method or simply just want to ask us a few questions. 867-920-4400
CANCELLATION POLICY:
When the cancellation is made more than 15 days prior to the original contracted departure, booking fees received by the carrier may be applied to flights booked to depart within an additional 30 days of the original contracted departure date; otherwise 40% of the total air transportation contract price will be retained by the carrier as a cancellation charge. When the cancellation is made 15 days or less prior to, the planned departure, 40% of the total air transportation contract price will be charged by the carrier as a cancellation charge.
COVID-19 DISRUPTIONS - Book with confidence during COVID-19! If you are unable to get to your departure destination due to a COVID-19 disruptions such as regional or national border closures, a government travel advisory against travel to your departure point, or COVID-19 restrictions that prevent us from operating your charter, you can: Reschedule for alternative dates, Receive a credit note, or Receive a full refund. Failure to provide a negative COVID-19 test 15 days or less prior to, the planned departure date does not qualify as a COVID-19 disruption. In this case, our usual cancellation terms (RULE 15) apply. Ultimately, our commitment to our guests is to offer flexibility, choice and peace of mind by protecting your expedition (charter) investment entrusted to Ahmic Air Ltd., allowing guests to explore the Sub Arctic and Arctic Regions – without concern of financial loss due to COVID-19.
WEATHER DELAYS AND UNFORESEEN CIRCUMSTANCES:
In the event the carrier is not able to safely conduct a flight due to weather or other unforeseen circumstances the charterer may have the option of rescheduling the flight or to be issued a refund. If a portion of the agreed transportation has been completed, refund will be the difference between the fare, rate or charge paid and the fare, rate or charge applicable to that portion of the agreed transportation completed.
GIFT CERTIFICATE PURCHASES:
You may purchase and schedule a seat for another individual if you wish but we do not offer a regular gift certificate program for this tour option. Gift Certificates are available for purchase for other tours or in a chosen amount to be applied to other aircraft charters. To best serve the recipient of the Gift Certificate by providing their first choice of travel dates and times we advise the recipient to book their flight times with us as soon as possible as aircraft bookings are assigned on a first come, first served basis.