Ahmic Air - Gift Certificate - $500.00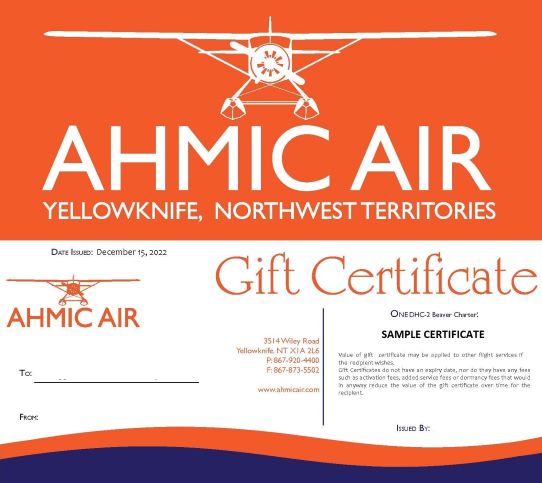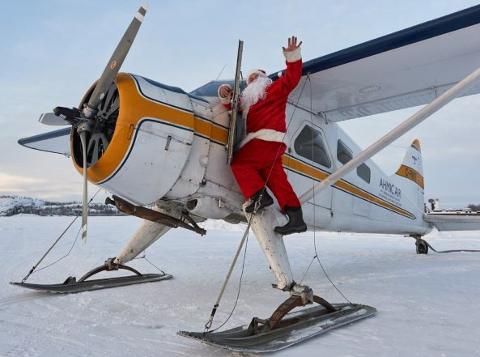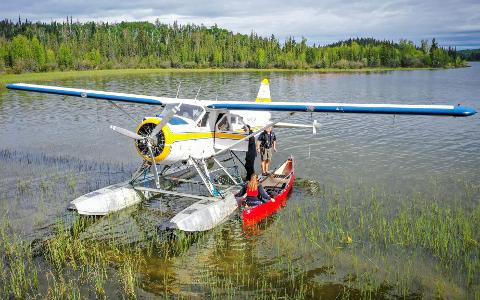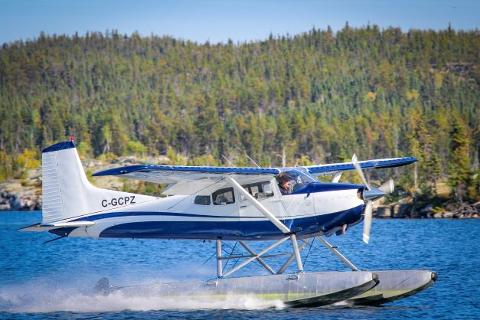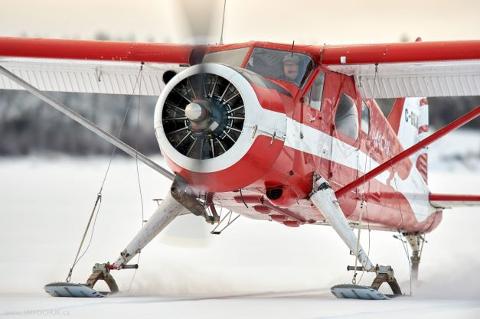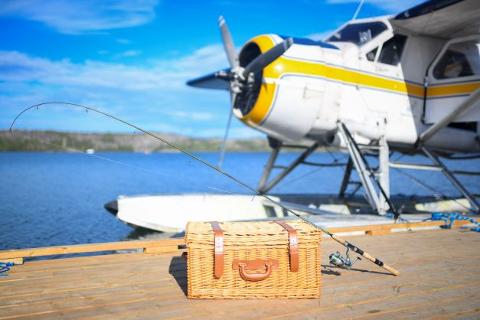 Sted: Yellowknife, NT
Produkt kode: Ahmic_GC_500
Give a unique gift, give the gift of adventure and exploration with an Ahmic Air Gift Certificate for that hard to shop for individual.
"Do you know what the three most exciting sounds in the world are? Anchor chains, plane motors and train whistles." George Bailey (James Stewart) 'It's a Wonderful Life'.
We have the sound of "plane motors" covered; our iconic DHC-2 Beaver aircraft are powered by a reliable 450hp radial (round) engine that produces a very distinctive rumble. The Beaver floatplane provides passengers and onlookers a sense of nostalgia for a point in time when Northern Canada was first being opened up and discovered by aircraft. The Beaver was designed for flight in rugged and remote areas. Its short takeoff and landing (STOL) capabilities make it ideal for areas normally only accessible by canoe or by foot. Designed and built in Canada to operate on floats, skis, and wheels.
The Beaver was named one of the top ten Canadian engineering achievements of the 20th century. It has become iconic to plane spotters and has been commemorated on currency and postage, and received recognition in artwork, photography and in film. It's rugged dependability and exceptional performance have made it a favourite with bush pilots, passengers and operators for over 75 years.
Our pilots have a tight bond with the aircraft they fly and will be more than happy to enhance the onboard experience of your guests by answering any questions they may have throughout their flights.
We strongly believe that your flights with Ahmic Air should be enjoyable and a distinct part of any Northern Canadian vacation; we aim to provide more than just a "seat" and to make your experience on our aircraft fun, memorable and safe.
During the warmer months when we have open water, we operate our aircraft on floats. During the colder months when ice conditions and temperatures permit we operate our aircraft on skis. Typically float season in Yellowknife is from the end of May through to the middle of October and Ski Season in Yellowknife is from the middle of February through to the end of April. Each season is different so if you need us during a shoulder season call and we will let you know our availability.
Gift Certificates may be applied to any of our flight services, any season or any Ahmic Air merchandise.
Ahmic Air's charter assignments take us throughout Canada's northern territories. We have extensive knowledge of the remote lakes and river locations accessible from Yellowknife. We are fortunate that Yellowknife is surrounded by countless lakes and rivers. If you have a desire to spend time on the land and experience the power of nature we can help! Choose to be delivered to any number of secluded locations; lakes surrounded by boreal forest, sites on Great Slave Lake's East Arm looking onto the spectacular cliff drops and rock faces, or let us take you past the tree line to barrenlands where there are endless views of sandy eskers and glacial moraine. Or choose from one of our unique air tours or day fishing packages
We cater to outdoor enthusiasts; some of our clients include, fishing lodges, canoe & kayak groups, pleasure boaters, and private cabin owners.
GIFT CERTIFICATE TERMS & CONDITIONS
When gift certificates are for an assigned dollar value and not a specific item or service the GST is not charged on initial gift certificate purchases; the GST is charged on items or services you purchase using a gift certificate.
Gift Certificates do not have an expiry date, nor do they have any fees such as activation fees, added service fees or dormancy fees that would in anyway reduce the value of the gift certificate over time for the recipient
We can best serve you and have the greatest probability of providing you with your first choice of dates and times with advanced bookings of our services.
Gift Certificate holders are not given any prioritization when booking flight services and are subject to the same conditions as regular customers in that bookings are taken and confirmed on a first come first serve basis.
Gift Certificate holders are also subject to the cancellation and other policies within the Tariff that all other customers and passengers are subject to once bookings have been confirmed.
Any unused balances of the Gift Certificate from an initial purchase will be recorded and credited to the recipient for future use.
CANCELLATION POLICY ON BOOKED FLIGHTS:
When the cancellation is made more than 15 days prior to the original contracted departure, booking fees received by the carrier may be applied to flights booked to depart within an additional 30 days of the original contracted departure date; otherwise 40% of the total air transportation contract price will be retained by the carrier as a cancellation charge. When the cancellation is made 15 days or less prior to, the planned departure, 40% of the total air transportation contract price will be charged by the carrier as a cancellation charge.
COVID-19 DISRUPTIONS - Book with confidence during COVID-19! If you are unable to get to your departure destination due to a COVID-19 disruptions such as regional or national border closures, a government travel advisory against travel to your departure point, or COVID-19 restrictions that prevent us from operating your charter, you can: Reschedule for alternative dates, Receive a credit note, or Receive a full refund. Failure to provide a negative COVID-19 test 15 days or less prior to, the planned departure date does not qualify as a COVID-19 disruption. In this case, our usual cancellation terms (RULE 15) apply. Ultimately, our commitment to our guests is to offer flexibility, choice and peace of mind by protecting your expedition (charter) investment entrusted to Ahmic Air Ltd., allowing guests to explore the Sub Arctic and Arctic Regions – without concern of financial loss due to COVID-19.
WEATHER DELAYS AND UNFORESEEN CIRCUMSTANCES:
In the event the carrier is not able to safely conduct a flight due to weather or other unforeseen circumstances the charterer may have the option of rescheduling the flight or to be issued a refund. If a portion of the agreed transportation has been completed, refund will be the difference between the fare, rate or charge paid and the fare, rate or charge applicable to that portion of the agreed transportation completed.
DEPARTURE LOCATION:
We operate from Yellowknife's Back Bay our street address is 3514 Wiley Road. The entrance to our Floatbase and parking area is just past the Wild Cat Café on your right hand side. If you end up driving past Bullocks Bistro on your left and Weaver & Devore Trading on the right, you have gone too far and will have to go around the block (Pilot's Monument) again at the stop sign if travelling by car or double back on the sidewalk if you're walking.